Explore handy Tips for Mobile Optimized websites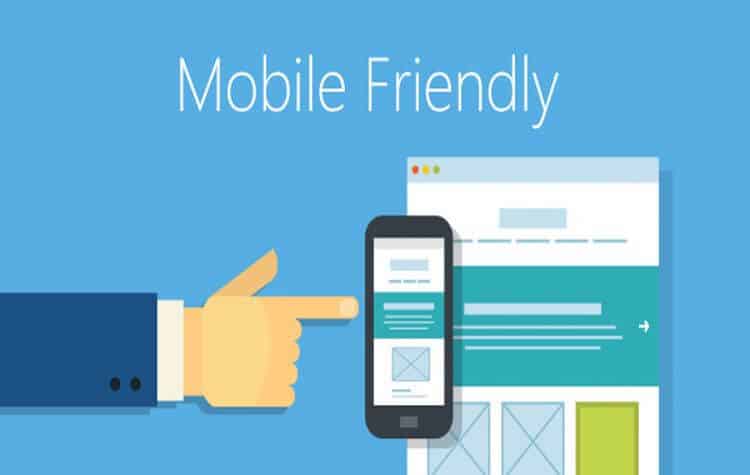 These days, most of the users get online through different types of mobile devices they have. Therefore, company proprietors along with web designer and developer need to think about displaying the websites effectively in these devices. Better go for mobile optimized websites and allow your users to explore the website from their handheld device.
Mobile optimization includes the procedure to ensure the visitors who access the website from different types of mobile devices with a good experience optimized for the device.  Mobile users are increasing every year and mobile optimization takes a glance at the website design, appearance and speed assuring that website provides a great experience to the visitors.
However, if you think of making the website mobile compatible complete your duty, then you might be wrong. Only because your site is displayed on mobile devices will not make it mobile compatible. To discover more, make sure the mobile users will attain positive experience maximizing user engagement.
If you are really willing to develop mobile optimized website, then follow these tips:
Meta Viewport Tag
Meta Viewport refers to the HTML tag that specifies viewpoint width and also controls the page scale. Through this tag, page zoom can be set once it is first loaded along with the utmost zoom permitted for the web page with disabled zoom competence. Utilizing Meta Viewport tag properly can be very useful to develop mobile optimized websites.
Additionally, the tag is indispensable tag including Media Queries when you develop a responsive web design. Conversely, the viewport Meta tag can be technically set for a non-responsive website as well.
Clean and simple design always wins
Always focus on clean and simple design as they can go a long way. Since websites are the best medium to convey about your business to the world, make sure you utilize it properly. This is effective for website design especially essential while developing for small devices.
Too many unnecessary designs with graphics, contents and videos can harm speed of the website and distract visitors as well.  Better try to update the image with small size as it decreases the time that a user spends waiting for the image to load.
Use contrasting color of your choice
Do you know that better color contrast for convenience also enhances the mobile experiences for the users? Truly, contrast has a significant part in web design as the use of contrast can consequence in remarkable website. Your user demographic depends on the type of color you choose in your website.
Picking up a color scheme might be challenging. While determining a color scheme you should start with dominant color which might arise from present marketing materials such as a logo or brochure. Most of the website clearly reflects the negative consequence of picking up bad color. Contrast color can give a remarkable experience to your visitors and the techniques have to be followed in other parts of the design as well. You do not have to depend on simple and irrelevant colors as contrast color looks great in specific design contexts.
Additionally, if you are not much sure about the colors that you selected will compliant with good design guidelines or not, you can also employ online tools available to get you on the right track. You only have to input two colors and it will notify you whether contrast is satisfactory from the design perspective or not.
Meta queries
Media queries allow you to reallocate the styles of your website at particular break points. All the stuff of your website might not fit properly on a narrow viewport of a mobile device. Employing Media Queries, allows you to add particular style rules for particular viewport width.
Additionally, styles are also used based on the screen orientation and the screen pixel density. Media Queries can be embedded in two ways, either straight in the style sheet link or code it with the style sheet which is the most familiar way preferred by web designers and developers.
Modenizr
For mobile optimized websites, you need to utilize and get familiar with Modenizr. It refers to the JavaScript for browser or device characteristic detection that lets you provide fallback of function  together with presentation for less competent browser inserting additional HTML classes within the body tag along with the collection of methods. Browser varies and it is not sure whether it supports definite aspects or not.
While developing a mobile compatible website, you probably need to utilize new and cutting edge aspects of CSS3 and HTML5 which unluckily might not be supported in previous users as every user might not explore from the recent or newer browser.
Design Mobile Menu
Designing a mobile menu is one of the handy tips for mobile optimized websites. If you belong to the WordPress website proprietor and your WordPress theme does not have mobile menus for any profound reason, there are lots of tools available which you can deal with this problem immediately.
One of the effective tools Superfly allows developing an extensive range of extra menus, which is utilized to substitute the theme's default and balance them. For an instance, you can simply customize the Superfly menus to exhibit only on mobile resolution and not to show on other chosen pages. Additionally, it also facilitates you with an option of developing icon-based erect menus.
TouchSwipe
TouchSwipe, a jQuery plugin enables touch interaction for websites. The plugin also holds up and maintains a set of some common gesture such as Swipe, Pinch, Scroll and Zoom. Through various devices dropping physical keyboards and allowing the screen for touch, you need to think about using the plugin in your online presence for desired and wealthier user experience.
Wrapping Up,
The revolution of mobile appliance has modified the way of developing the website and mobile optimized websites are essential. These are some handy tips for mobile optimized websites and hope these tips will definitely bring some positive impact on your online presence. Keep in mind that mobile optimization becomes effective when you revisit continuously.
Are you looking for web design and development agency? If yes, get in touch.