If you are a part of the online retail space, it's crucial for you to know what is that keeping your website running and customer returning to it. Each year brings something new to the e-commerce industry, making online marketers working hard to remain in-tune with what's trending in and thus keeping their customers satisfied. As 2014 ends and 2015 opens up for businesses, the players of the digital marketplace are gearing up actively for another year with the hope of even bigger changes waiting to be embraced when they will turn the calendar of 2015.
So, what are the e-commerce web design trends should we expect to see this year? In what ways they will affect your online business? Let's take a look at some web design trends which will likely to shape the Magento community.
1. Going beyond the Responsive Experiences
For the past few years, the term responsive design has made a bit of stir in the web realm. Responsive websites are those which get fit gracefully to the screen of whatever device the website is being viewed upon. Responsive web design is being adapted by the online merchants aggressively as it gives them an easy way to create a website that responds to the visitor's environment. As compared to the last year, in 2015, merchants will move beyond creating websites for Smartphones, tablets or desktop devices, but the proliferation of some highly advanced devices such as Smart TV, Smart Glasses and Watches will inspire them to broaden the aspect of the responsive web.

2. Compelling UX Effects and Transitions
Do you know what's the two toughest barrier of the online world? Driving good chunk of traffic. And converting the right traffic. There is an easy way to increase your conversions, though. How? By mixing up compelling UX effects. When a customer visits your e-commerce store, it's your job to give them reasons to stay on your website while ensuring that they don't leave it without looking around. There a number of ways to achieve it, however, you also need to make sure that they have an excellent product purchasing experience. Only then you can expect their return in the future.

So, another major trend that is all set to render a satisfying product purchasing experience to your customers is micro UX effects and transitions. The uniqueness of this trend lies in the fact that it renders your website with some truly astonishing animated transition effects that help you leave a strong impression in your customer's mind. Below is the list of some commonly used UX effects and micro transitions.
Hover effects
Sliding boxes in flat design
Providing product descriptions in thumbnails
These designs will look absolutely stunning this year and will surely add a dimension to your e-commerce store.
3. Emphasis on Modern and Clean Typography
Owing to the supremacy of web content, typography will continue to gain traction in 2015. Bold and beautiful fonts will take the lead while the terms like "responsive typography" will allow customers to view the website effortless across a range of devices. Also, designers will think beyond the long-lived Google fonts to some dynamic web-kits that will make your online channel look clean and modern.

5. The Rise of Ghost Button
It has been said that Ghost Buttons will reign in 2015. Ghost buttons are those buttons that don't really look like buttons but they function exactly what buttons are supposed to do. They fulfil some sort of action when clicked. They are high on visual aspect and are very nice when it comes to increasing user's engagement.

6. Material Design Will Bloom
The year 2015 will see an impressive growth of material design in an e-commerce world. As Google's design vision for the future, the material design is known for its association with bold colours, flat elements, and a fresh user interface that's perfect for the modern e-commerce websites.

7. Tiled Navigation for a Delightful User Experience
It should come as no surprise that products have started selling easier and faster with the help of an intuitive navigation. We are beginning to see the importance of navigation in providing a satisfactory user experience on a website. And in 2015, there will be a rise of tiled navigation. A large number of websites will use images to create tiled navigation. The image tiles combined gracefully with graphics of different elements of the website are extremely helpful in directing the visitor from one page to another.


The use of tiled navigation in e-commerce websites is an indication of a design trend where visual content will gain the momentum.
8. Storytelling and Interactive Website
You may have heard this a lot that Content is king. But for me, content can only wear its crown when content can drive right traffic. While having a high-quality content is extremely crucial for a website, telling a story to your visitors is a big advantage. E-commerce web design in 2015 will likely focus on creating highly interactive, storytelling designs. We can better understand it with the help of Space Needle's Website. The website tells the story of its success in the most engaging manner. The website also demonstrates the use of animation and interaction to keep its audience involved. This way it is able to present its content in truly unique and appealing manner.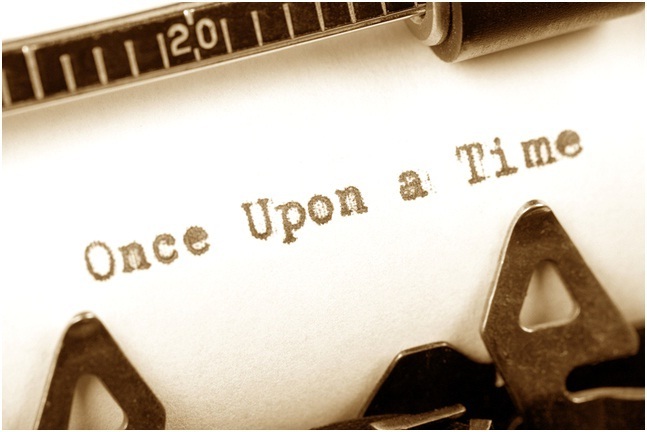 Conclusion,
All said and done, the above mentioned are some astonishing e-commerce web design trends which will direct your e-commerce endeavour in a significant manner.